Koh Larn
show map


find cheap flights =>

booking.com* => | agoda.com* =>


About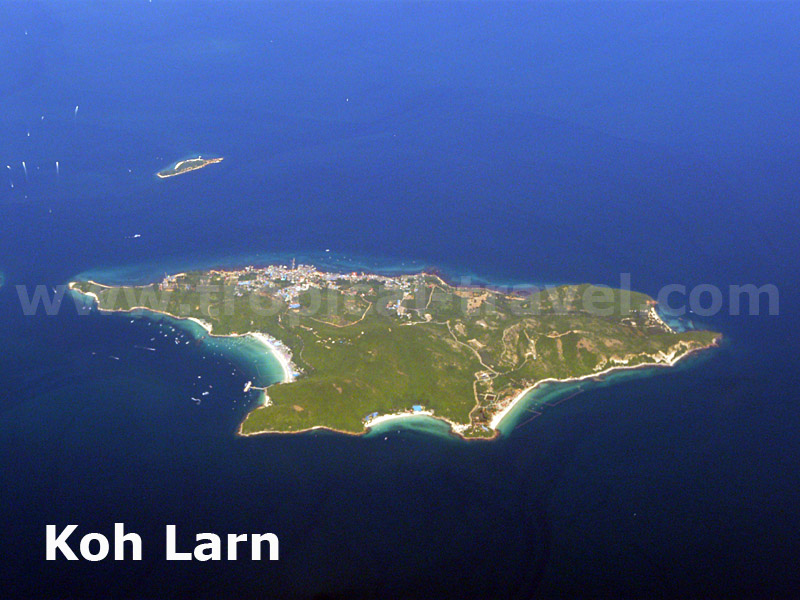 Koh Larn is a small island just in front of Pattaya City. It has beautiful beaches with clean and clear waters for snorkeling and swimming. Beach restaurants and bars offer food and drinks. Many guests from Pattaya come to Larn for just enjoying the beaches and relax with eating and drinking. Koh Larn is a popular place and often crowded during high season, especially Tawaen beach, where all the action is. For more silence and relaxing, other small beaches and bays are more suitable. The best way to enjoy Koh Larn is by private boats, that can go around the island and find best places to stay.
Koh Larn also has a little village on the east coast, where some hundred Thais make their living and provide the services for the many guests.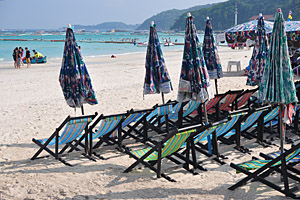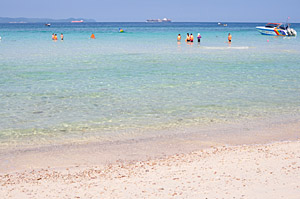 Getting there
Daily boats from Pattaya Bali Hai pier go to Koh Larn beaches frequently all day long. The price is just 30-50 Baht by express boat and a bit more for smaller private speedboats. The express boats stop at Tawaen beach on the west coast. If you want to go to another beach, you have to get a speedboat or go by motorbike taxi through the island.
Accommodation
Most guests come to visit for just a day, but who wants to stay longer, can find some simple bungalow resorts around the island.